Mathias Coullaud Gallery, Collective exhibition Moi, Courbet, 2017, Paris France
Indoor landscape extract, video, performance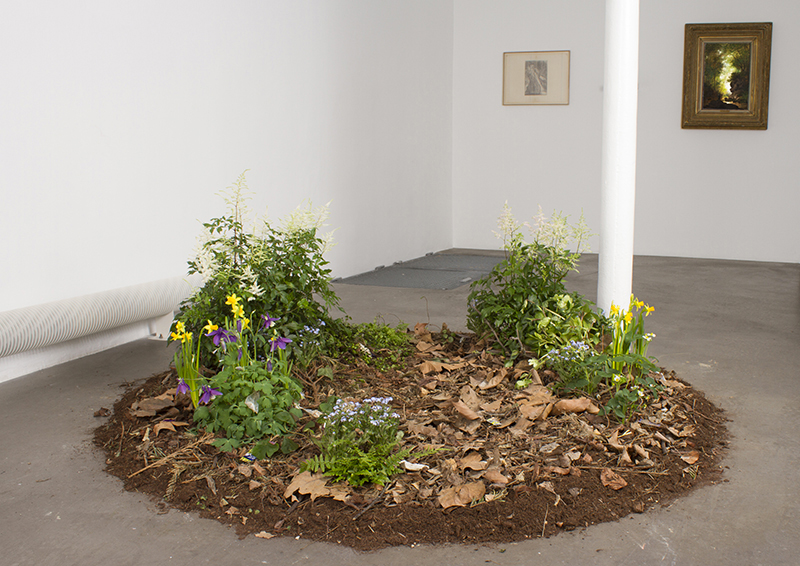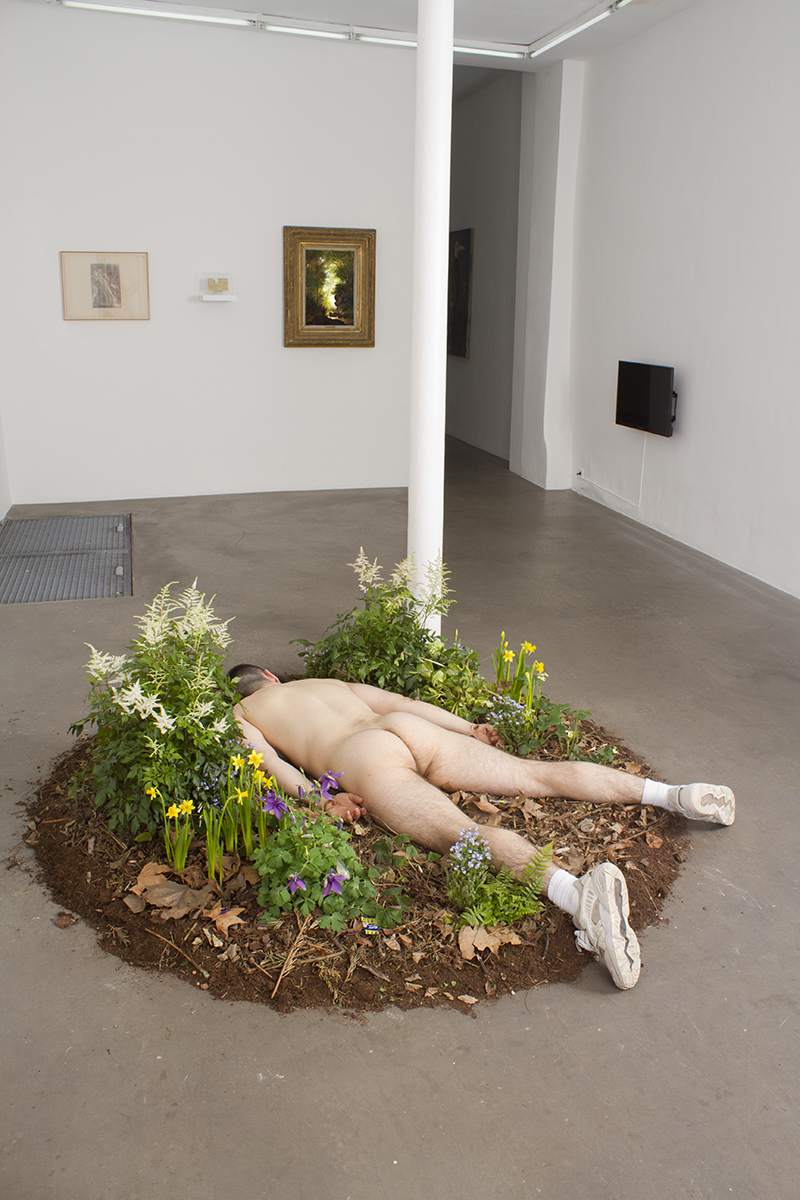 Installation activated by a performance the 16th of March 2017 8 p.m. at Mathias Coullaud Gallery for the exhibition "Moi, Courbet". The piece is linking the painter Gustave Courbet to the psychoanalysys (Jacques Lacan was the last owner of the Origine du monde), through Marcel Duchamp's Étant donnés.

The video is shown in a lost Iphone casted in the piece.
The precise ecosystem of west-europeans undergrowth is represented in a two meter wide circle. Traces of human activities are collected from undergrowths used as cruising areas (such as cigarette ends, tissues and used condoms).

MacArthur Park is a love song from Jimmy Webb, interpreted by Richard Harris, which became a disco tube since Donna Summer sung it, and an iconic piece of the gay culture.